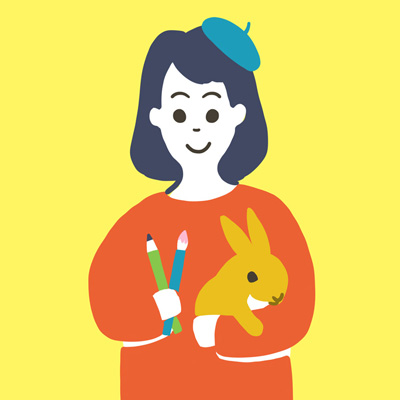 Manami
Japanese Illustrator / Graphic designer based in London.
I have more than 7 years experience in advertising field such as Prints, Packages, Stationery, Logos, Books, UI and Websites. Mainly I draw pop-tasted illustrations like flowers and animals by Digital and Posca.
Through my works,
I 'd like to create projects which would make people happy !!
Works: KDDI Europe Limited・FELISSIMO・Edit Ltd. ・IMACREA Ltd. ・ Sake Sommelier Academy・Portobeauy Series・Oonomura Farm etc…
ロンドン在住のグラフィックデザイナー・イラストレーターです。
広告業界で7年以上、フライヤーやパッケージ、ロゴ、ステーショナリー、UIやWEBデザインなど、幅広く経験してまいりました。 イラストは、デジタルとアナログ両方で、主に花や動物をポップなテイストで描くことを得意としています。 制作を通し、見た方がちょっと楽しくなるような制作を心がけています!
製作歴:KDDI Europe Limited・FELISSIMO・株式会社エディット ・株式会社IMACREA・酒ソムリエ協会・Portobeauty・大野村農園 etc…